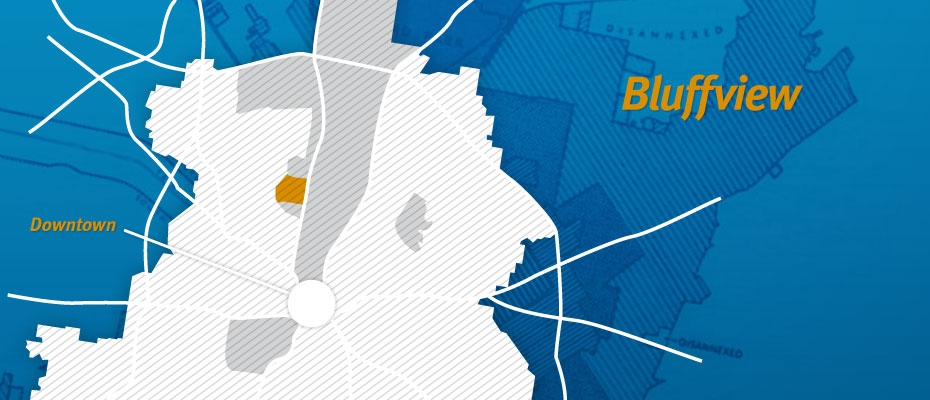 Developed from what had been a 215-acre dairy farm, the land that is now Bluffview is punctuated by 50-foot bluffs that run along Bachman Creek.  John P. Stevens, who was also responsible for Stevens Park in Oak Cliff, bought the farm in 1924 and divided the property into one-acre parcels. The lots are distinctive for their terrain features, many of which were formed from Bachman Creek's streams and tributaries.
Bluffview is bounded by Northwest Highway to the north, Midway to the west, Lovers Lane to the south and Briarwood to the east. Bluffview is near shopping, restaurants, hotels, and Dallas' in-town airport, Love Field.
The area's distinctive features and large lot sizes have attracted numerous prominent families.  Many of Bluffview pioneers hired highly acclaimed architects to design their homes. Many of the original homes have been restored and refurbished and are very much in use today.